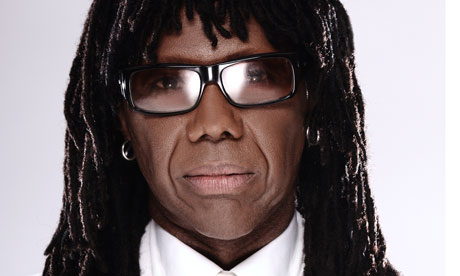 Nile Rodgers is attracting new-found attention for his work on Daft Punk's No. 1 album
Random Access Memories
(
CD 35207
), particularly the lead single "Get Lucky." The prolific and revered guitarist, producer and songwriter first rose to fame with Chic in the disco era but since then has worked with David Bowie, Madonna, Mariah Carey and a boatload of other big names.
Want to find it all in our collection? It's easier than you may realize with the hyperlinked contributors in our catalog. When you're looking at the details for any item in our collection, such as
Random Access Memories
, click on the link for Contributors. You'll get a full list of everyone credited. Then click on any name to find everything we own that they've contributed to. For Rodgers, that includes not just the recordings he's worked on but also a video of the 1988 clinic he did at Berklee available in the Career Development Center (
CRV 57
).